Upon returning to Japan from the Cars 2 World Premiere in Los Angeles, Perfume continued positive gestures to their overseas fans by not only thanking their international fanbase in Manager's Voice blog, but also launching their English website at http://en.perfume-web.jp/.
The English site mirrors the Japanese site, and will hopefully provide English speaking fans, in addition to other international fans with up to the minute news involving Perfume.
Elsewhere, beginning June 29th, "Kasuka na Kaori" will be involved in a new advertising campaign with Kirin to help sell their low alcohol and low calorie chu-hi drink (you must be 21, or your country's legal drinking age to visit the link). It will be the third ad campaign with Kirin, which had previously used "Laser Beam" for its chu-hi promotion.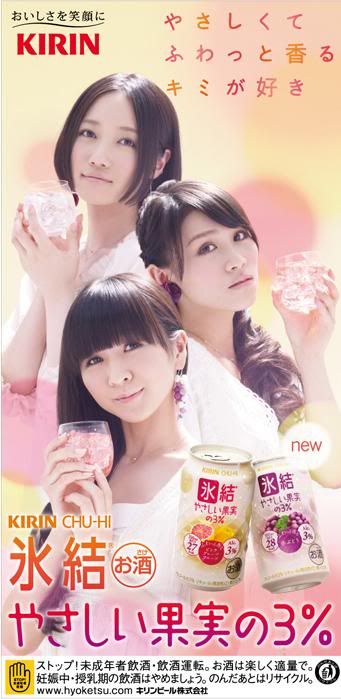 Below is the 15 second commercial that will launch on June 29th.
http://www.youtube.com/watch?v=BSCTbUT5Nho